Imagine the frenzy: a novel white porcelain arriving from the East, the surface almost jewel-like in its translucency and hand-brushed in a festival of cobalt decoration. It was a stirring debut 200 years in the making. The exotic blue-and-white wares marched through 16th- and 17th-century Europe like a vivid carnival, fresh off a journey of color and craft that began in southern China, where artisans discovered a chemical kinship between their prized porcelain (made with locally sourced and highly coveted kaolin) and cobalt oxide (the only pigment to withstand porcelain's high-firing temps). Technology evolved, but the regal color map was, as they say, baked in. In the centuries that followed, artisans across four continents joined the crusade, forging a grand—and global—ceramics tradition. Here, a look at the majestic migration of blue-and-white wares and the decorative imprint etched immortal.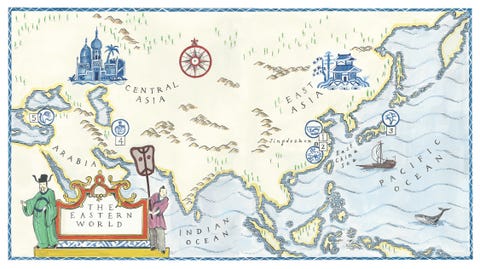 Blue-and-White Ceramics in the Eastern World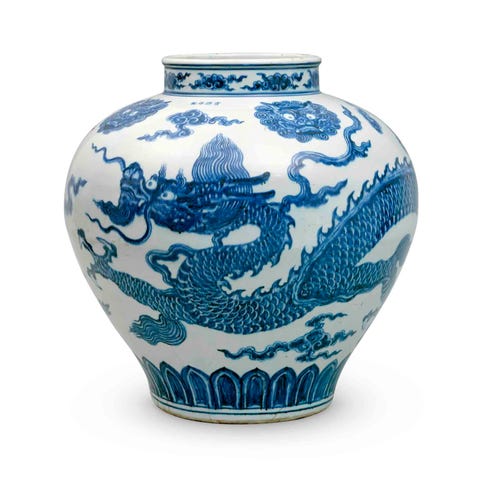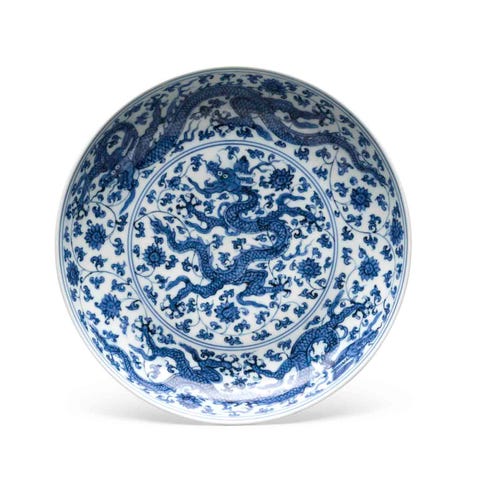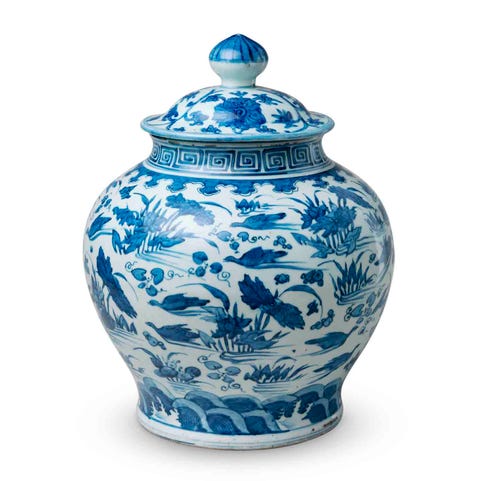 CHINESE PORCELAIN
Fourteenth-century artisans in Jingdezhen, China, are the first to fire porcelains decorated with the blue and white underglazes recognizable today. Their muse: cobalt ores just in from the Middle East, worked into dazzling dragons and floral scrolls.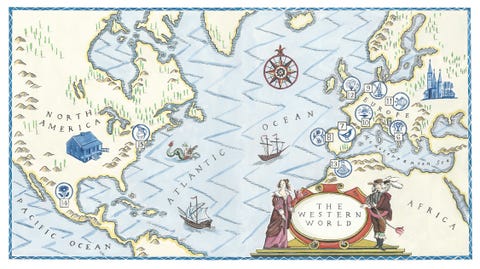 Blue-and-White Ceramics in the Western World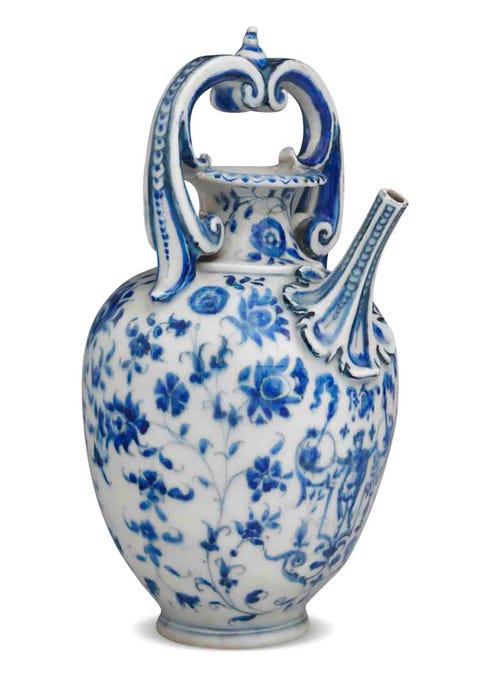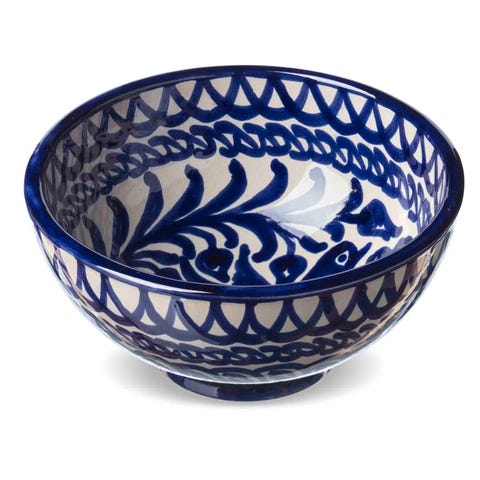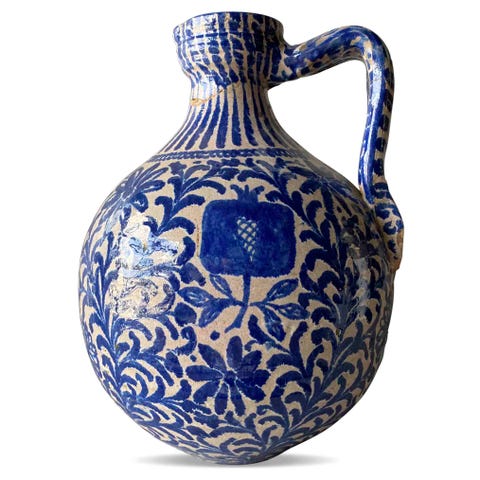 ITALIAN MEDICI
Italians set out to unravel China's porcelain secret. The Florentine court of the Grand Duke Francesco I de'Medici comes the closest with a soft-paste version, though they lack the translucency of Chinese pieces. Only 59 examples still exist.
16th-century Italian soft-paste porcelain ewer, Metropolitan Museum of Art.
Decorating with Blue and White
Shop Blue and White at HSD Catalog