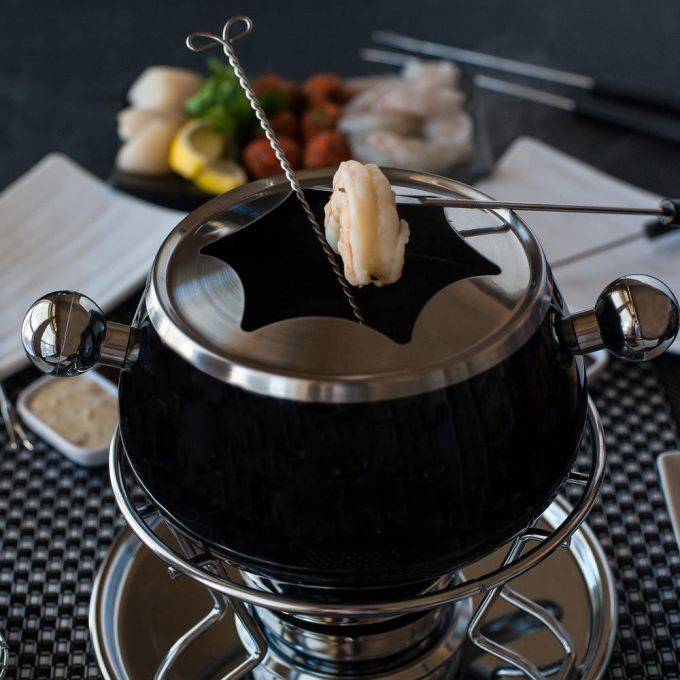 INGREDIENTS:
FOR THE SEAFOOD BROTH:
shrimp shells (from a pound or two of shrimp)
1 tablespoon olive oil
1 leek, chopped
3 cloves garlic, minced
2″ knob fresh ginger
1 tablespoon whole peppercorns
5 sprigs fresh thyme
1 heaping tablespoon tomato paste
1 1/2 cups dry white wine
7 cups water
kosher salt
FOR THE SALMON MEATBALLS:
1 pound boneless, skinless salmon chunks
3 green onions, finely chopped
1/2 cup cilantro, finely chopped
1/4 teaspoon ground ginger
pinch kosher salt
1 clove garlic, minced
1 teaspoon soy sauce
1 teaspoon sesame oil
1 heaping teaspoon wasabi paste
1 teaspoon hoisin sauce
2 tablespoons coconut flour
FOR REMOULADE DIP:
1 cup mayonnaise
1/4 cup stone ground mustard
1 tablespoon minced cilantro
2 tablespoons finely minced red onion
1/2 teaspoon minced garlic
1 tablespoon apple cider vinegar
zest from 1/2 lemon
1/2 teaspoon hot sauce
1/2 teaspoon cajun seasoning
1 heaping tablespoon horseradish
FOR SOY/WASABI/GINGER DIP:
1/3 cup soy sauce
1/8 teaspoon ground ginger
1 to 1 1/2 heaping teaspoons wasabi paste
1/2 teaspoon sesame oil
minced green onion tops
RAW ITEMS:
1 1/2 pounds large shrimp, shelled and deveined (save shells for broth)
1/2 pound large sea scallops, sliced in half to reduce thickness
DIRECTIONS:
FOR THE BROTH: (day before fondue dinner)
In a large pot, heat the olive oil and saute the leeks, garlic, and ginger. Season with salt. When this mixture has softened and brightened in color, add the shrimp shells, peppercorns and thyme stems. Saute for 8 minutes.
Add the tomato paste, wine and water. Add another large pinch of salt and stir to combine. Bring to a boil then reduce to a simmer and cook for 30-45 minutes. Use a skimmer or fine mesh strainer to remove the solids. Strain twice to make sure all solids are removed. Taste for seasoning and adjust salt if needed. Pour the broth into a sealable container and cool over ice. Cover and place the stock in the refrigerator overnight.
FOR THE SALMON MEATBALLS: (day before)
Pulse the salmon chunks in a food processor until you have small uniform pieces. Don't over process. Transfer to a bowl and add the remaining meatball ingredients. Mix the ingredients until everything is fully incorporated. Use a 1″ scoop to make small uniform meatballs. Place on a sheet pan and cover tightly with plastic wrap. Store in the refrigerator overnight.
FOR THE REMOULADE DIP:
Whisk all of the remoulade ingredients in a bowl. Cover and store in the refrigerator.
FOR THE SOY/WASABI/GINGER DIP:
Whisk all of the ingredients together in a bowl and store in the refrigerator.
TO SERVE:
Remove the broth and meatballs from the refrigerator. Heat the broth to a simmer on the stove.
Create 6 serving portions for your guest by dividing the meatballs, shrimp, and scallops on individual platters. Garnish each serving with lemon and cilantro. Lightly sprinkle the seafood with salt. Place dips in front of each guests setting and lay fondue forks beside the platters.
Add fuel (gel or liquid fuel for fondue pots) to the fondue burner and light. Transfer the simmering broth to the fondue pot and allow to come back to temperature for a few minutes. Adjust the top of the fondue burner to control the heat. For broth cooking, you want the broth to stay around 200 degrees. (For hot oil cooking, you want to reach an oil temperature of 350 degrees.)
Cook your seafood for 3-5 minutes depending on size. We like using our stainless wire ladles for cooking the meatballs. Enjoy the different flavors of the dips with the seafood when cooked.