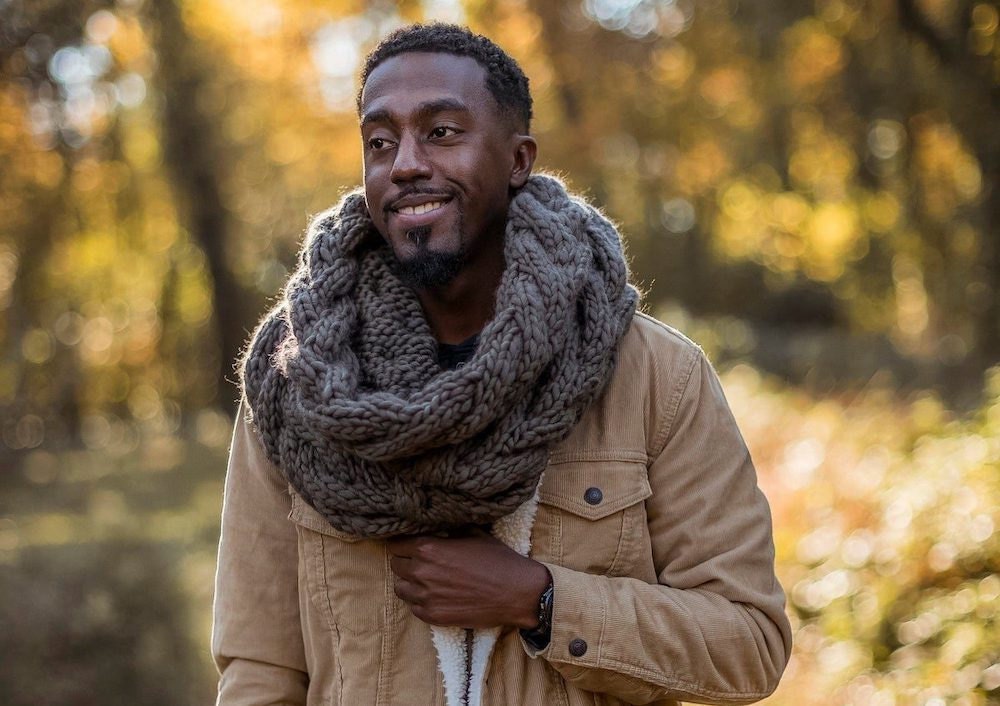 For most of us, piling on cold weather layers and still coming off stylish and put-together is somewhat of an art, but thanks to luxuriously chunky wool hats, scarves, and cowls from Loop'n Threads collection, wrapping up in warm winter knits has never looked so cool and effortless. Hand-stitched by Alexandria, Virginia-based designer Nathan Bryant in an earthy palette of mossy greens, smoky blues, and moody grays, each bold, oversized piece in this unisex collection is designed with versatility in mind.
"Everything I make can be easily manipulated," explains Nathan. "I always tell customers to free-form my items, and wear them with confidence." For extra styling help, Nathan, who models his accessories in his Etsy shop and on his Instagram feed, even includes a photo of himself wearing his designs with each order. "If a guy has never seen something like a cowl on someone, he can always use me as an example," he says. Although many of Nathan's customers are men, his ribbed winter hats and twisting infinity scarves have a timeless, universal appeal that's sure to suit everyone from your comfort-conscious boyfriend to your chic bestie. "I want to make quality pieces I can wear, but also things that anyone can wear," Nathan says.
Read on to learn more about Nathan's creative process, along with his effective approach to capturing engaging product photography while also modeling his own designs.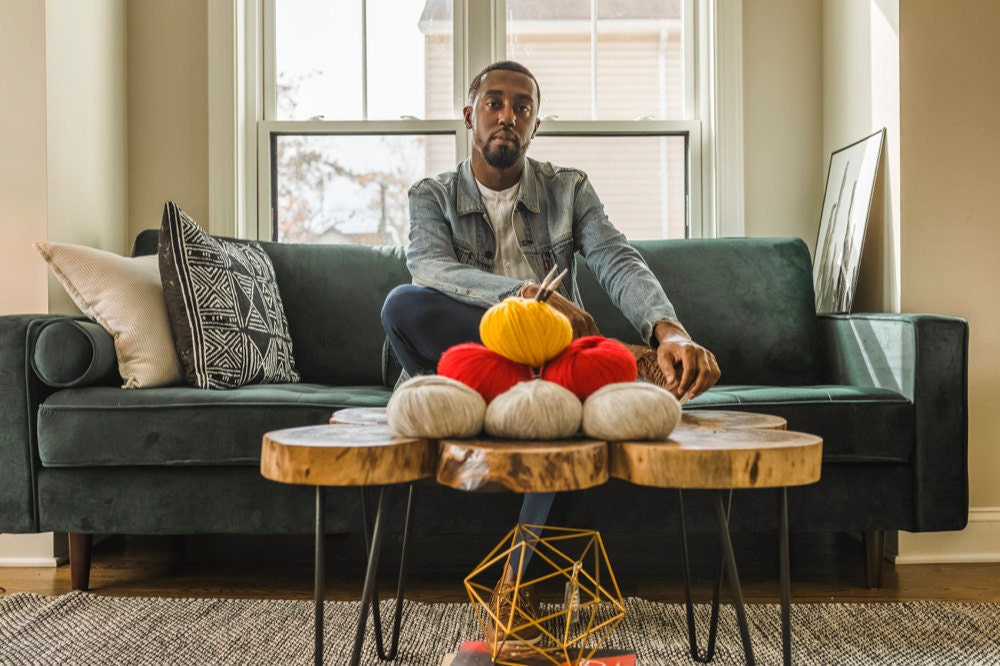 How did you get started selling knitted accessories?
Six years ago, I was in a time of my life when I needed some peace and an escape. I found myself on YouTube watching a video of a lady knitting. Something about the repetition and the sound of the needles was really relaxing. The very next day, I bought yarn and crochet hooks, not realizing the difference between crocheting and knitting. I kept watching videos on YouTube to get the basics down, and eventually learned enough to create my own designs and patterns. My friends and family encouraged me to sell the accessories I made. In the process, I've found a wonderful community of like-minded people. Early on, I was a little scared being a male knitter and maker in a space dominated by amazing women. I wasn't sure how I'd be accepted at first. But I was welcomed with open arms.
How would you describe your aesthetic?
Simple but bold. My designs are simple but what makes them bold is the size, particularly my cowls. I want my pieces to be practical and fashionable at the same time. I try to make that come through in my pictures. I'm very passionate about photography.
How does photography fit into your creative process?
From the beginning, I think about the outfit I'll pair with every piece I make. Then I scout locations that fit the look. After I set a date and time, I'll go out with a tripod, my phone, and my camera. I'm trying to capture a moment. To me, some of the best feedback I get on social media is when people tell me that they feel something when looking at my photos.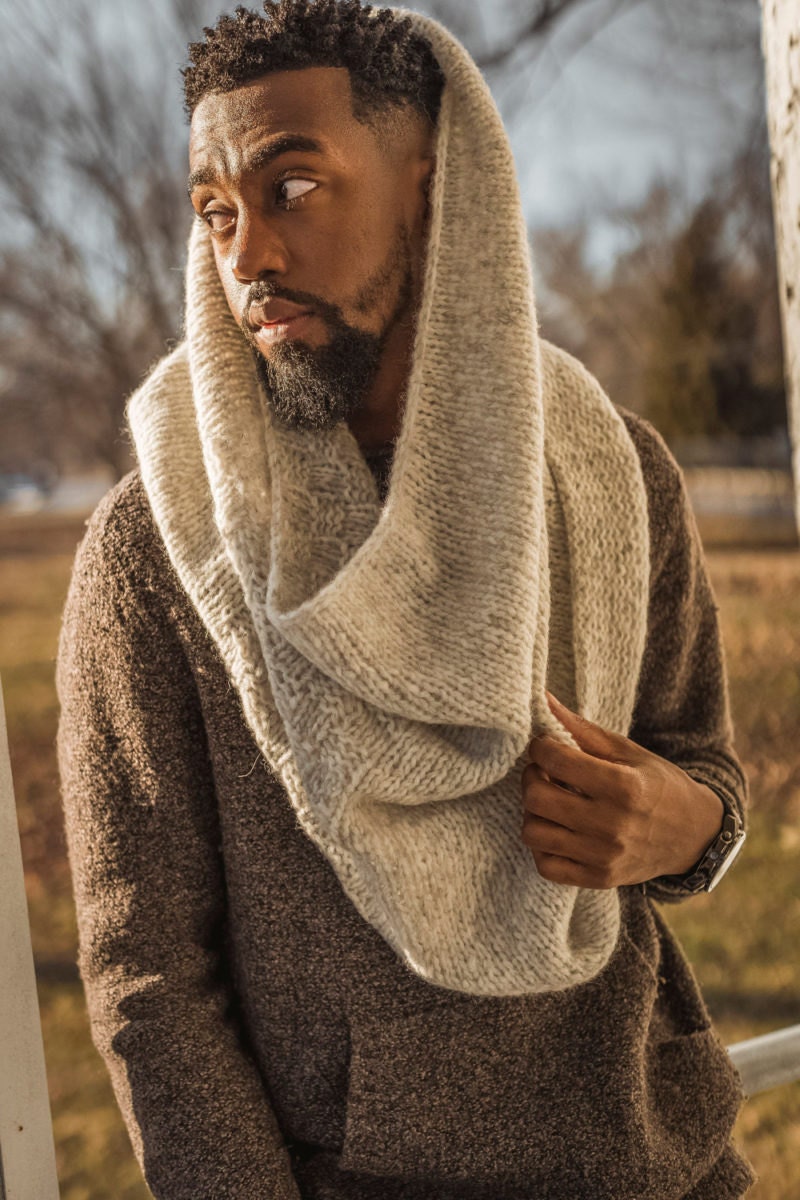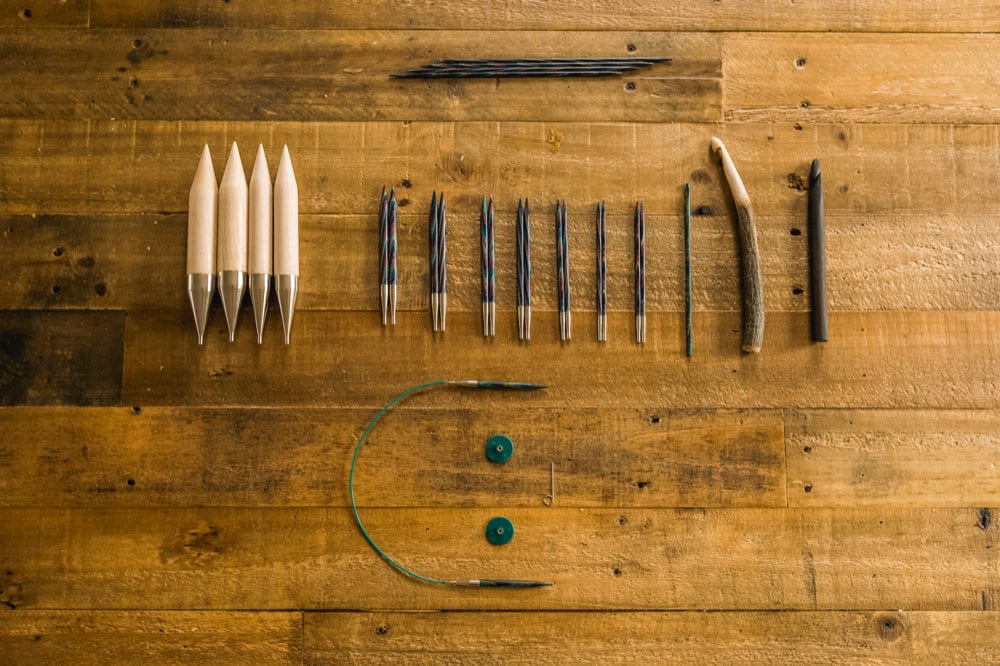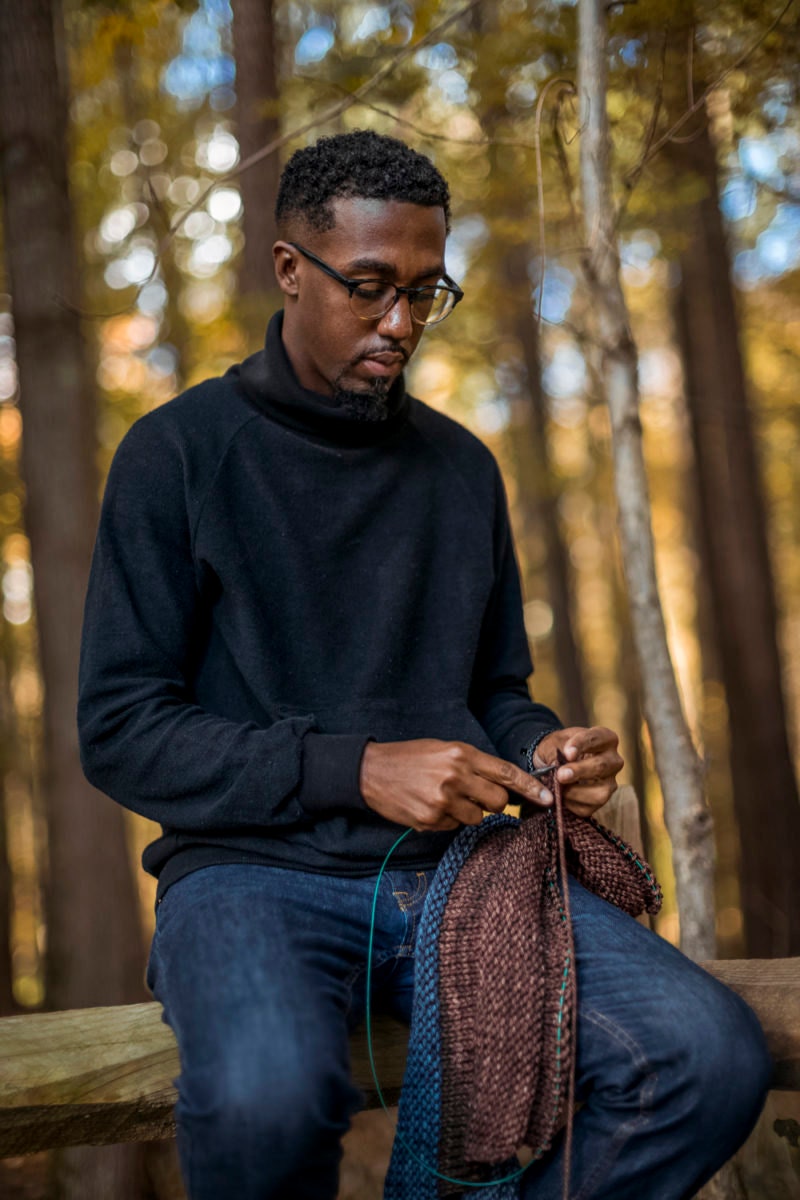 What are your best-selling gifts for men?
My nautical hat is a winter hat with a classic design. The brim is rolled up tight, and it just sits on the top of your head. It screams "masculine," even though it can be worn by anyone. My Cable Mountains cowl is also masculine and bold. It's not too loud, especially because of the colors I use. It will definitely keep you warm on those bone-chilling days, and I think any man would feel confident and stylish wearing it.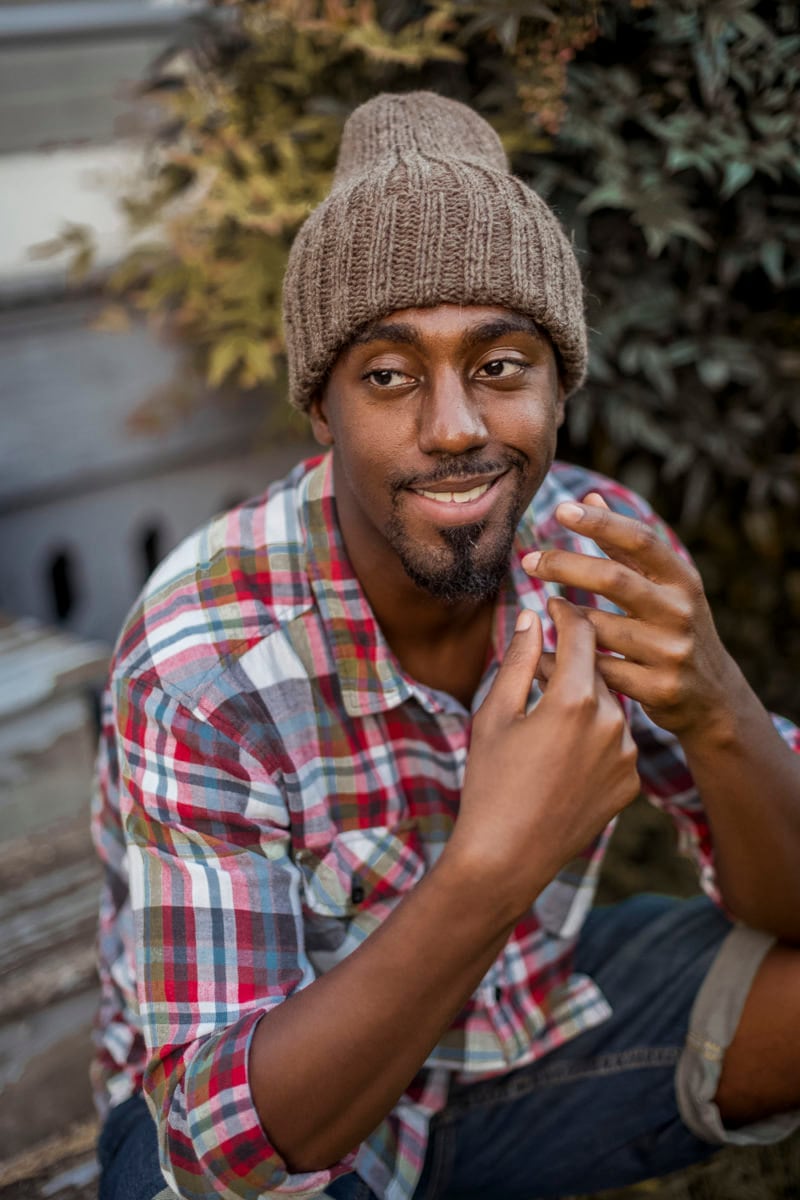 Where do you find your inspiration?
Everyday life inspires me. It could be music, it could be an emotion, or being out and about. I like to think every piece I make has a story. My Cable Mountains cowl is very big and made of blended wool. It has cables in it, but the name actually came from the idea of climbing mountains—the paths, cliffs, and the trails, and how they interweave. Another important thing that factors in any design is the fiber. It has the most impact on the durability, texture, and drape.
Peruvian Highland wool is the most versatile yarn I've ever used. It's durable and the colors are very saturated. It's like a Swiss army knife—it always works. I will use other yarns for particular designs or pieces, but I can use Peruvian Highland wool for just about anything.
What does handmade mean to you?
Every piece is unique. No matter how many times you make a hat or a cowl, it's not the same. It's unique to every customer. You feel that personal relationship in every stitch. There's nothing like a handmade item, to be honest. It's that intimate connection between you and the person you're making the item for. When people leave sweet reviews letting me know their husband or wife or daughter loves what I made, there's no better feeling.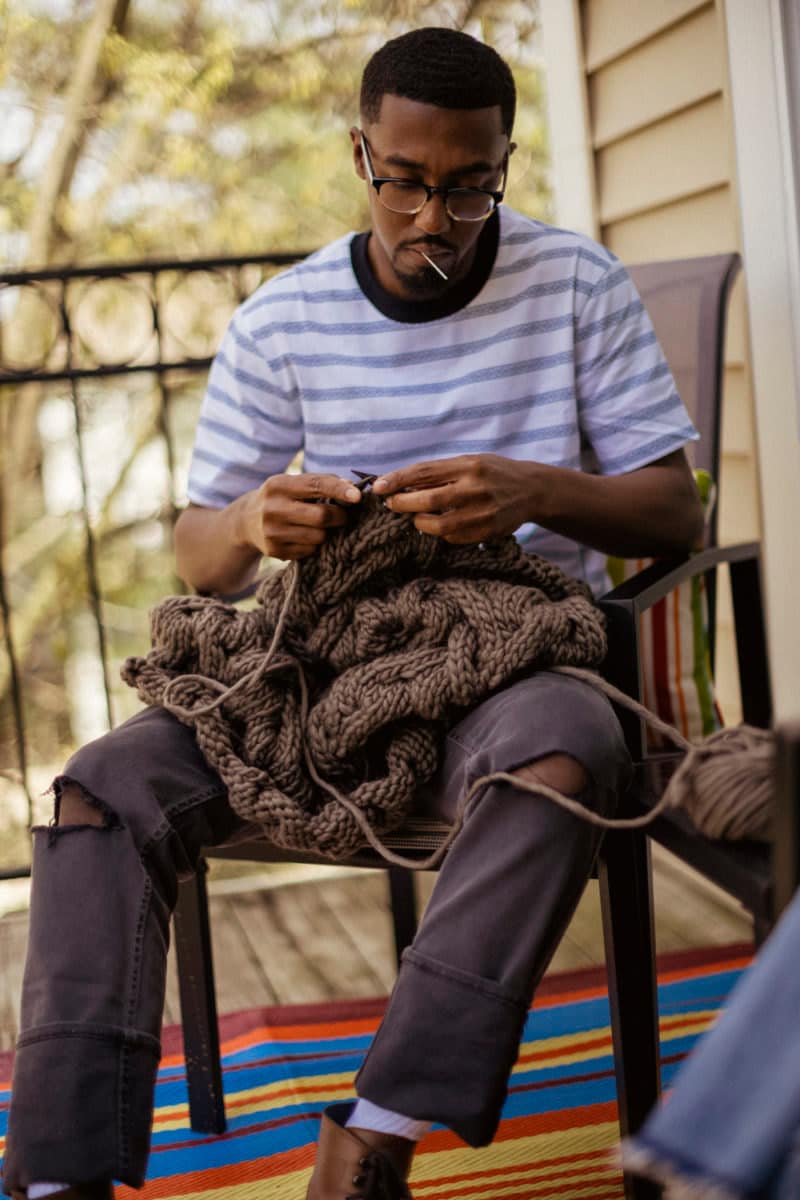 What's next for Loop'n Threads?
I have a few exciting collaborations coming up, and there are also a lot of new accessories and garments coming soon. I've been asked, "Hey, when are you gonna make a sweater?" I'm working on it, but I want to make sure it's inclusive and fits a variety of sizes.
What do you love most about your work?
Everything. It never feels like work, because I love it so much. I love the design process. It can be frustrating sometimes, but it's so rewarding. It's like a puzzle; once you solve it, you feel accomplished and successful. I love fashion, art, and lifestyle photography. Those are my passions, and I'm able to combine them all.
A good lesson in why Etsy works ! You can visit our etsy store at https://www.etsy.com/shop/Rapscallioncatalog