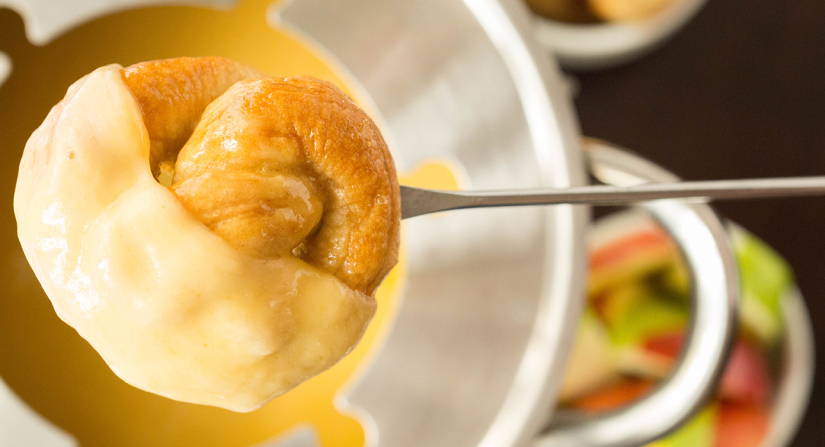 INGREDIENTS
1 clove Garlic
10 oz Sharp Cheddar, shredded
6 oz Gruyere, shredded
1 Tablespoon Flour
1/2 tsp Salt
1/4 tsp White Pepper
1 Cup Beer (Lager)
INSTRUCTIONS
Cut the garlic in half. Rub the cut ends all around the bottom and sides of the pot.
In a large bowl, combine shredded cheeses, salt, white pepper, and flour.
Add beer to a saucepan and bring to a bubble over medium heat.
Reduce to a simmer and then begin adding the cheese, one handful at a time, stirring constantly with a wooden spoon.
When all the cheese is fully melted, transfer to your fondue pot and serve.